Finding the perfect and seasonally appropriate outfit should not be as tricky as hunting for eggs this Easter. So in this article, we have provided a comprehensive list of outfit ideas for both men and women to answer all your "what to wear this Easter" questions and help you find a fashionable ensemble for one of the year's most holidays.
Female Outfit Ideas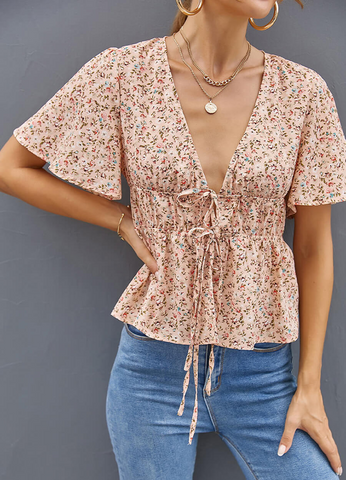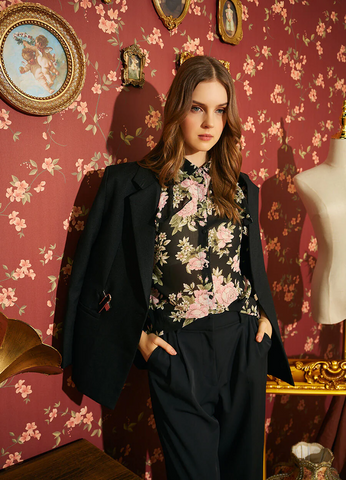 Whether you're dressing up for church or dinner with the family, Easter is the perfect season to pull out those lovely floral tops and spring dresses. For girls out there who prefer a more casual look, you may try pairing your favorite knitted cardigan with structured trousers or some tailored pants. This elevated casual outfit gives off a slightly festive feeling without compromising on comfort as it leaves plenty of room for a scrumptious Easter meal.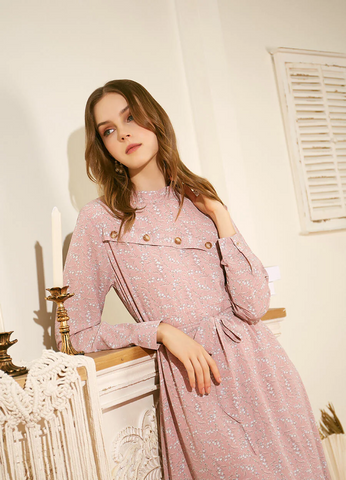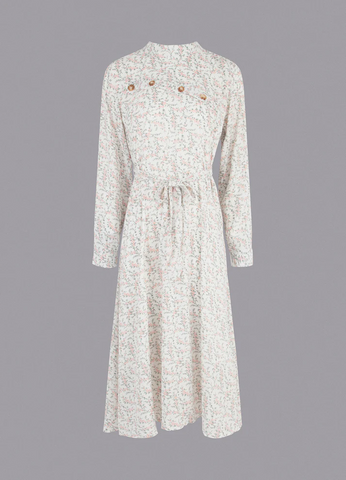 On the other hand, if you're more on the dressier side, nothing exudes spring and Easter vibes more than a floral Easter dress! These holiday-worthy ensembles are best paired with a simple crossbody bag or a clutch bag. Also, be sure to add some statement accessories that complement the entire look, such as necklaces or bracelets for an outfit that's cute enough to be worn beyond Easter Sunday!
From sky-blue pastels to earthy nude tones, the color palettes for Easter Sunday generally revolve around light hues and refreshing spring colors. Aside from the above-mentioned ones, you may also opt for a white puff-sleeve dress for a laidback look or a cream pleated skirt paired up with a puff-sleeve top for a simple yet elegant combination. And if you're headed to church and are looking for something that provides daylong comfort, penny loafers or plain canvas sneakers can be your best bet to avoid suffering through the discomfort of heels.
Male Outfit Ideas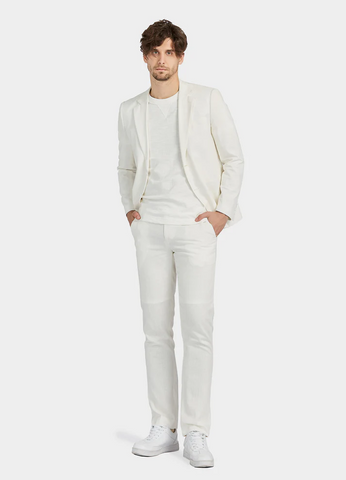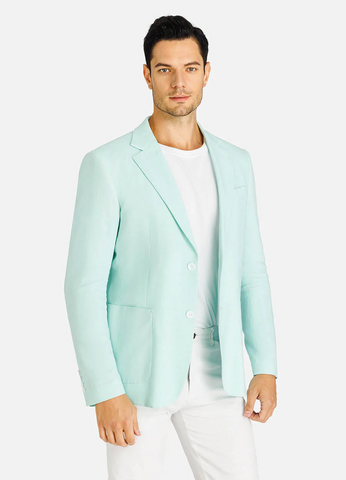 This Easter, accentuate your style with a white or a pastel-colored blazer suit. These springtime and cheerful colors will help you celebrate the season in style and have heads turning in admiration. However, for those not fans of light-colored hues, you may consider wearing your favorite suit and pair it up with a sky blue tie to add a slight touch of Easter spirit and maintain a seasonally appropriate look.  
For an Easter outfit that is sure to have everyone complimenting you, try on a neutral-colored chambray to create a sophisticated appearance. This outfit will make you look and feel put-together, while still being comfortable enough for fun activities like Easter Egg Hunting or just playing outside with kids in the neighborhood. The best thing about these clothing pieces is their versatility, allowing you to layer them in with almost anything and for any occasion to come.  
Accessories like sunglasses, belts, and hats can also be a great addition to your Easter outfit and will make you stand out from the crowd. Regardless of whether you stick with the more traditional light-colored tones or opt for a bolder approach, what matters is you'll wear an outfit that truly represents you and showcases your own personal style.