5 things you need to know about Quick Dry Sportswear
I am sure you might have heard of quick-drying clothes somewhere. But do you know all of the benefits of athletic shirts made from quick-dry fabrics?
Nothing equals the sheer determination and willfulness of outdoor athletes who love nature and exploring the mystical world. Trying to go that extra mile and push themselves to the brink. Wearing high-quality sportswear made using quick-drying fabrics will surely help these enthusiasts absorb and lessen the challenges of humidity, temperature, and sweat. The sportswear is designed to absorb the sweat from your body and push it towards the outer edge of the garment, keeping you dry and providing you a peak performance edge.
Now, let us share 5 things that you may want to know about quick-drying fabrics. A few of the most basic and asked questions are: what are quick drying clothes? What is the performance aspect? How to choose the right sweat-wicking sportswear for me? We will answer all of these questions for you.
Here is all you may like to know when selecting the perfect sweat-wicking clothing for yourself:
What are quick dry clothes?
The benefits of quick-drying clothes.
The most common uses for quick dry fabrics
What kind of fabric dries faster?
Quick dry clothing from the brand "4POSE".
What are quick dry clothes?
Quick dry clothing is a type of garment that is made using a fabric with characteristics that are highly breathable, soft, and lightweight. These fabrics become dry in just a couple of hours after use, which enables them to be used again in a short period of time. It is also called Wicking and Moisture Management fabrics. The purpose and advantage of the athlete wearing these rapid dry shirts, or clothing are that it will keep them fresher and lessen the effects of their performance.  It also helps keep the body's temperature stable as the clothing dries quicker, reducing the athlete catching a cold.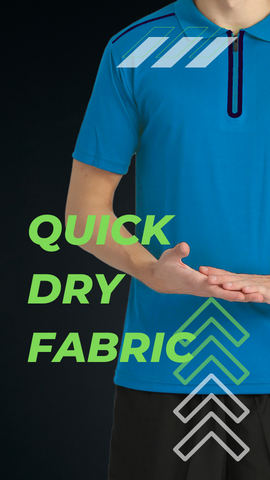 The benefits of quick-drying clothes.
Quick dry clothing is quickly gaining traction and rising in popularity around the world. The most basic and obvious reason is the function of its rapid dry fabric, which helps the wearer absorb sweat and keep them dry. This fabric is actually useful all year round. It is very helpful in the winter after work or a heavy workout session. It will help wick away your sweat so you won't feel as cold when the winter air blows your way.
There are many other benefits of wearing quick dry clothing other than the obvious wicking feature. Here, we will discuss the other top 3 features.
A very important aspect is the sense of hygiene. You certainly do not want to smell like a wet dog after a heavy exercise session. Quick dry clothing helps keep your sweat odors at bay and those embarrassing sweat marks hidden from plain sight.
Body temperature plays a huge role in the performance of an athlete. Keeping the body temperature constant and more stable and avoiding sudden drops and spikes are crucial. 
Thirdly, and most importantly, health is such an integral part of each and every one of us. By keeping fresh and dry during our exercises, we will certainly reduce and avoid skin irritations and heat rashes. 
The most common uses for quick dry fabrics
The perfect clothing for backpackers as they can appreciate their clothes made using the quick dry fabric. It allows them to travel far and wide all day without the annoyance of wet clothing. Fittingly, they can wash their clothing at night and have it ready to wear again for the next morning.
Sport wearing
When undertaking sports such as hiking, rock-climbing, training, etc., sweat production will be up to two times higher than normal. The body loses an average of 3 to 4 liters of moisture per hour. Therefore, after several hours of training, the athletes must remain dry and comfortable. 
Undergarments
Wearing undergarments help us to remain clean and hygienic all day. This quick dry feature can protect the skin and prevent rashes, infections, and irritation due to the avoidance of sweat.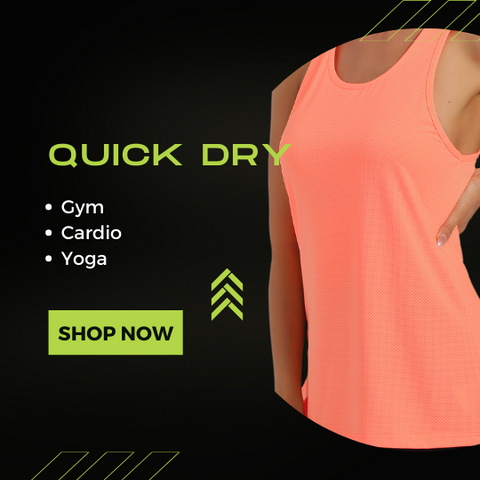 What kind of fabric dries faster?
Fabric drying times:
Polyester – dries super-fast, it can dry in around 2 hours. It is the most commonly used material for sports apparel.
Cotton - Dries in about 2 1/2 hours under the right conditions and if you use any heating tools, drying time usually speeds up.
Linen – drying times will vary and can be up to 4 ½ hours depending on the thickness and weight of the fabric. Time will lessen if the fabric is thin and light. 
Nylon – Dries in about 6 ½ hours approximately. Basically, it has the slowest drying time of all the fabrics.   
Polyester is a very fast-drying fabric, making it the ideal fabric for sportswear.  It wicks away moisture from the body so it can evaporate quickly.  The evaporation process is most effective when moisture is out in the open air.  Since polyester is a synthetic material, it doesn't absorb moisture and is designed to avoid moisture to help speed up the drying process. 
Under the right circumstances, polyester dries very quickly.  It can dry in an hour if placed under the sunlight.  Conversely, nylon is one of the slowest drying fabrics out of all the quick-dry materials.
The quick dry clothing from the brand "4POSE".
4Pose is an accomplished brand featuring a superior version of the quick-dry fabric which focuses on polo shirts, sport shirts, tank tops and swimsuits.  Below are some of the noteworthy features of 4Pose quick-dry clothing:
Lightweight – 4POSE is made with a lightweight fabric and makes it effortless to bring along.
Soft and flexible –The main focus at 4Pose is the softness of the clothing, which makes the wearer's skin comfortable and movement more flexible.  Designed with the athlete in mind.
Quick-drying –4POSE has all of the athletes in mind with different lines of polo shirts, full-body swimsuits, and tank tops that are suitable for golf, training, the gym, hiking, and many other outdoor activities. 
Breathable – The fabric that 4POSE uses create more airflow, making it highly breathable and keeping the skin at the perfect temperature for peak performance.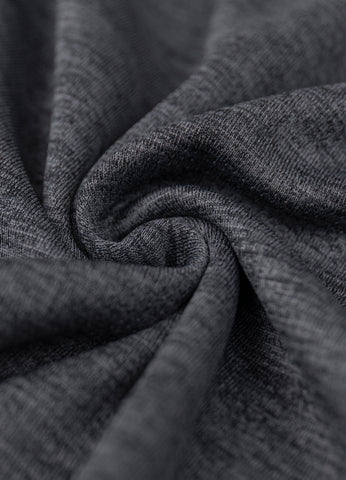 Please be sure to check out all of the offerings at 4POSE and find your perfect fit.  Get up to 40% off your first purchase.